Welcome to the Byam School Library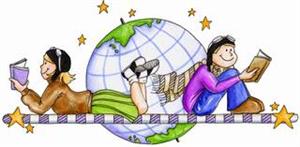 NEW! Byam Elementary School Library Handbook: Please have a look at our library handbook which contains answers to frequently asked questions about the library.
Dav Pilkey has a website where you can watch videos, learn how to draw his characters, and more! Go to
https://kids.scholastic.com/kids/books/dav-pilkey-at-home/
J. K. Rowling has created a website called Harry Potter at Home.  An account must be created to access the website.  Go to
https://www.wizardingworld.com/collections/harry-potter-at-home
Here are some other awesome websites you can access for free!
http://stories.audible.com– Great audiobooks.
http://juniorlibraryguild.com/at-home – Click on the school-level bookstream of your choice.  The selection of books changes regularly.
http://storylineonline.net – Actors reading stories
Chelmsford public and school Librarians read to kids. Comcast 22 or Verizon 36 @ 10am, 2pm, and 7pm.
or use this link at any time with your Chelmsford library card.
https://www.chelmsfordlibrary.org/kids/storytimetv-archive/?fbclid=IwAR0jTSGFpThiwZkaWZC2983HXFTvm6k2j80Uic1jHM7SopulJNgs3VnJM3Q
Peter H. Reynolds, author, who has visited Byam, Facebook Live daily at 12 noon.